If you are the owner of an adult oriented business or website, you may be wondering if a .xxx domain is right for you. There are certainly some benefits to using the .xxx domain. You may even find the need for a .xxx domain if you are not part of an adult oriented business. ICANN first approved of the .xxx domain on March 18, 2011.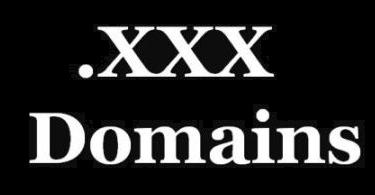 The .xxx domain is a legitimate sponsored top level domain (sTLD) that was initially introduced as a measure to prevent children's access to pornographic images. In addition to making it easier for parent's to restrict access to adult content, the .xxx domain makes it easier for adults who don't wish to view that type of content to avoid it as well.  The .xxx domain was first introduced in September of 2007 and became generally available on December 6, 2011. A sponsored top level domain (sTLD) simply means it is a specialised domain extension with a sponsor, representing a specific community, served by the domain.
The supporting organisation for the .xxx domain is the International Foundation for Online Responsibility, also known as IFFOR. IFFOR is a non-profit organization and serves as the policy making board for .xxx domains. There are a list of contractual obligations that all .xxx domain owners are expected to follow and the IIFOR is charged with revising and updating these policies as needed.
There are many benefits to registering a .xxx domain for your adult entertainment website or business. Some of these benefits include protecting your intellectual content and the privacy of your customers, increased web traffic and a broader audience, trusted branding, and security. Each .xxx domain is scanned for malware upon registration and is protected against malicious codes and other unlawful actions like spoofing. Many companies experience a boost in web traffic by joining the .xxx domain community because those surfing the .xxx domain are searching for adult oriented sites or products specifically. There are certainly plenty of adult websites all over the internet but the .xxx domain helps narrow down the search and can broaden your customer base quickly.
Trusted branding is another benefit of having a .xxx domain. Many potential customers are hesitant to view adult websites because they are afraid of malicious viruses or scams, but the .xxx domain has been proven secure. Customers and domain owners alike can also be secure in the knowledge that their contact and purchase information will remain secure.
If you have not yet purchased your .xxx domain yet, don't worry because there are still many available. Keep in mind that your business doesn't have to be pornographic or adult in nature to benefit from a .xxx domain. Other adult entertainment websites can also benefit from a .xxx domain even if they just sell adult related products.
You may also want to consider purchasing a .xxx domain to protect your brand. If you currently own a business with a website, you may also want to consider the .xxx domain as well. Many businesses do this to prevent someone else from purchasing the domain name, or a similar domain name to protect their business' reputation across all of the domains.
You can register XXX domains here