Customers are always asking how to get better results on Google, the answer we always give is improve the content on your site.  Often this is more about improving what is there, fleshing pages out so they describe a clients product, or actually mention it when its not mentioned currently.
What Google seems to currently favour are pages that are rich not only with text but also media, so images, videos (Google owns youtube so that must be a good video source), graphs, bullet points, feedback forms etc etc the more the better it seems.
An example of the sorts of pages that Google seems to like at the moment:-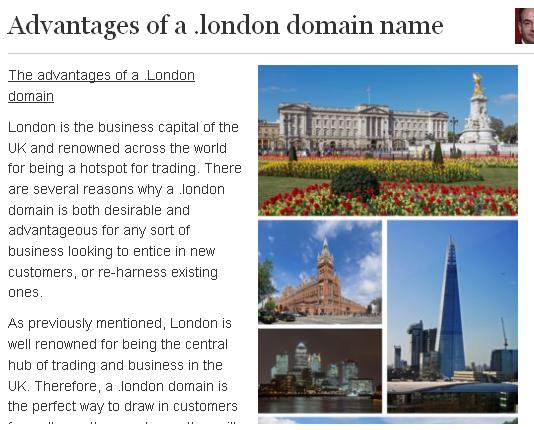 You can see the sort of thing above or by checking my hubpage profile http://adrianlawrence.hubpages.com
It seems that this sort of page performs well because:-
It has better than normal time on page metrics – as you would expect people hang in there to watch videos and see the pictures etc.
Pages like this are long and therefore convey more information, taking longer to read, and hence longer time and page and at the same time also covering more keyphrases so more things to come across or ways to be found on a Search Query.
Another example of a rich page from our own Babiesbase community site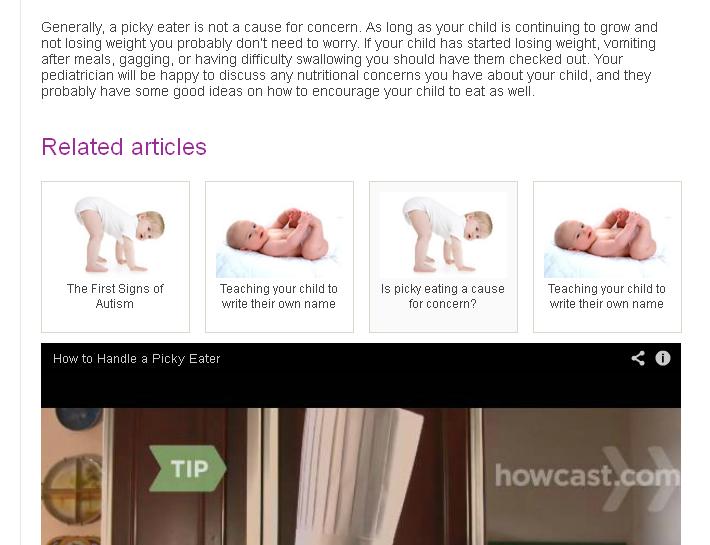 Note the combination of eye catching images, and videos make the page much more informative.
We also think that Google actively rewards pages like this because of their rich media, we notice that a page will jump up when images and videos are added but the text stays the same, suggesting a positive reward for "more interesting content"
This is a useful factor to be aware of as it means that if you can enhance your own pages by adding videos and images and all the other "good stuff" then you get a better results without having to make so great an effort.
Longer pages seems to perform better, than shorter ones, richer ones better than lite ones.  We already know that Google penalises sites that have too many "shallow" pages. So make a point of working through your site, merge lite pages together and re-write weaker ones where you can.
So there is the tip – re-work your pages with rich media in mind, if you need help or someone to help re-write pages or whole sites for you contact our team on 01952 898701 and ask for the Search Marketing team