Great value domains from only £6.99
Discount Domains is one of the UK's leading domain name registration providers for the co.uk and international top level domains
How can I use Discount Domains to access my emails whilst abroad or away from my home base?
There are two options available.
Option 1
Either you can use our webmail system or using your existing POP3 account
Using Webmail
All our email and hosting packages come complete with a webmail system, to access, simply enter your domain name into a web browser followed by /webmail
Step 1 - Open a web browser



Note use your own domain name in place of the exampledomainname.com above.
Then press enter
Step 2 - Webmail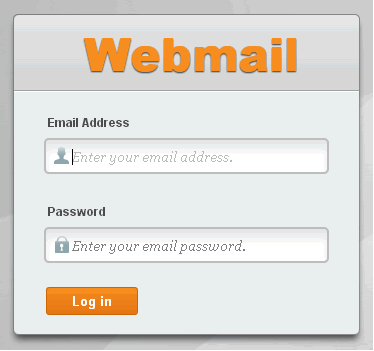 Enter your full email address and the password associated with it.
Step 3 - Select mail application


Select one of our 3 web mail applications, if you are unsure which one to choose then Squirrel is our most popular and the easiest of them to use.
Step 4 - You can now send and receive emails
Option 2 - using your existing POP3 setting on a mobile device such as a laptop.
You can use your existing POP3 email settings whilst abroad however in some countries you will need to select the Outgoing server settings that matches the ISP in the location you are connecting from.
For example
France: - smtp.wandaoo.fr
Need Help? Contact Us
020 3475 2777