Great value domains from only £6.99
Discount Domains is one of the UK's leading domain name registration providers for the co.uk and international top level domains
How do I access my hosting control panel?
All customers running services with Discount Domains, mail, web forwarding, or web hosting, get access to a web based control panel.
This can be accessed using your domain name followed by /cpanel
For example

Your will have received a separate username and password at the time of ordered.
Enter these into the login page which should look as follows:-
You'll then be taken to your control panel screen, depending on which package you have purchased it will look something like the following:-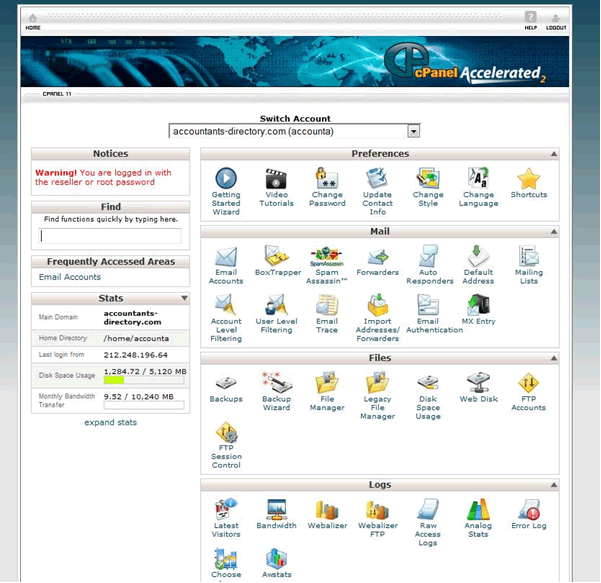 Need Help? Contact Us
020 3475 2777