Great value domains from only £6.99
Discount Domains is one of the UK's leading domain name registration providers for the co.uk and international top level domains
How can I tell my Disk Usage?
You can monitor your disk space usage with Discount Domains using our Disk Space Usage tool. Its important to monitor disk usage because if your disk space runs out, services like email will stop working.
Step 1
Open a web browser and navigate to your domain /cpanel

Step 2
Login using your Cpanel user name and password this will have been sent to you when you first ordered your email or hosting package.
Step 3
Select Disk Space Usage from the Files menu


Step 4
Review the overall disk usage summary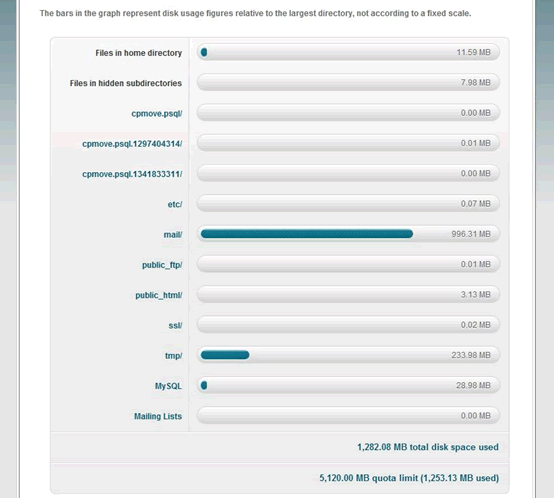 Drill into the lower section to see individual mail box usages
Need Help? Contact Us
020 3475 2777