Great value domains from only £6.99
Discount Domains is one of the UK's leading domain name registration providers for the co.uk and international top level domains
Forwarding Mail
How do I send a copy of my emails to another email address? You can send a copy of all emails received to another email address using this feature.
Note - the original mail will still collect in the email box. If you wish to divert all mail then please use the default address feature.
To copy your emails follow these steps
Step 1
Open a web browser and navigate to your domain /cpanel

Step 2
Login using your Cpanel user name and password this will have been sent to you when you first ordered your email or hosting package.
Step 3
Select the forwarders option from the Mail menu


Step 4
Select Add forwarder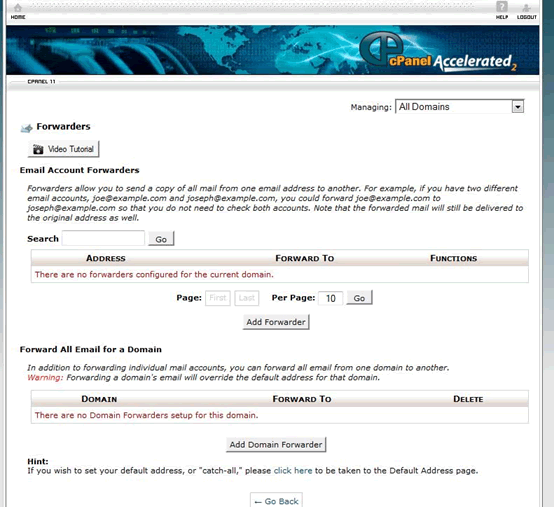 Step 5
Add forwarding email address
Need Help? Contact Us
020 3475 2777