Great value domains from only £6.99
Discount Domains is one of the UK's leading domain name registration providers for the co.uk and international top level domains
How do I setup my Discount Domains email on my ipad?
Setting up our email on an Ipad is straight forward simply follow these steps:-
Step 1
On the Ipad tap mail.
Step 2
Choose your email account type - POP3 or IMAP
Enter your email address and use the format mail.yourdomainname.com (replace yourdomainname.com with your own domain)
Step 3 - select the outgoing mail server.
Note:-
SSL should be off
Authentication Password
Port 25
Step4 - select the incoming mail server
Note:-
SSL should be Off
Authentication Password
Server Port 110 (for POP3) or 143 for IMAP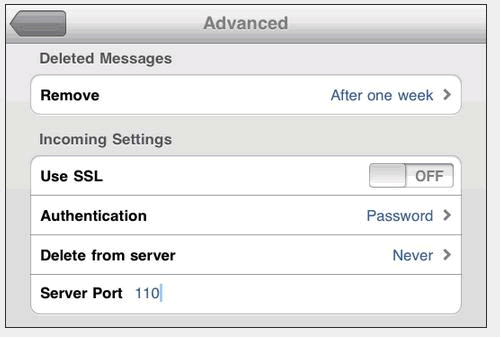 Go back to the email setting page.
Step5 - Tap Done/Verify and your setup is now complete
Need Help? Contact Us
020 3475 2777