A great tool provided free by Google, well free in exchange for access to all your data (!) is Google Analytics, if you are not already using it then we thoroughly recommend that you install it, it shows you the source of your traffic, how many visitors you get, which page they visit and for how long.
If you are serious about your website and using the internet for business marketing then the first thing is to understand where you are, what traffic do you have, where does it come from, this is then the first step to understanding how to improve.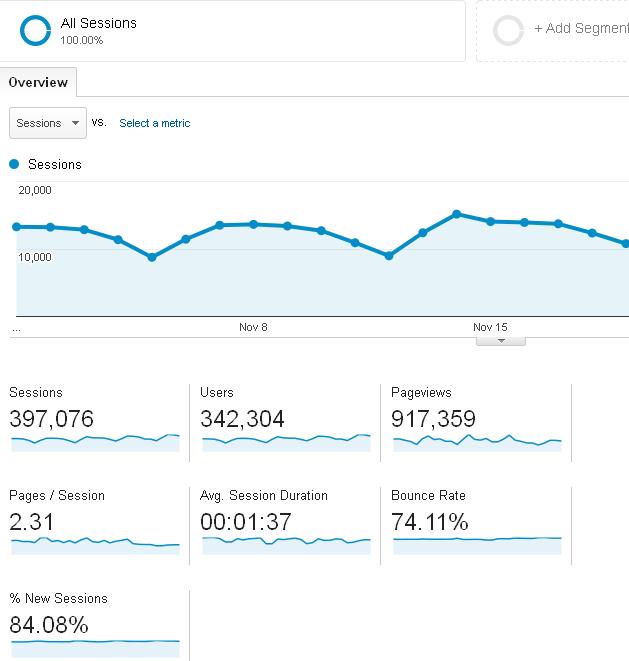 Here is an example from one of our own sites, here 342,304 unique visitors arrived they viewed on average 2.3 pages which gave us 917.359 page views.  Great information from which to build an online marketing plan.
Talk to us if you need advice or help to set it up.