Here at Discount Domains we know all about content, since 2006 we have owned and run one of the Worlds largest and most popular Article sites – Article Alley  At its peak it had more than 3,000,000 pages of content contributed by more than 500,000 members.   Since 2011 Google has cranked up the quality standards it expects for a site to remain popular, and we have responded by reducing the size of the site down and improving the quality accordingly.
Using content has always been a great way to promote your website, but you now need to pay particular attention to the following:-
Ensure your content is 100% unque – don't distribute it anywhere else
Post your content to Article Alley or Hubpages which is a similar but larger US based site.
Make sure you make proper use of Grammar and spelling and the reading standard should be good.
Add videos and images to your content so it is more attractive to visitors.  Google now uses user metrics to assess the quality of pages.
Here is an example hubpages profile created by our team:-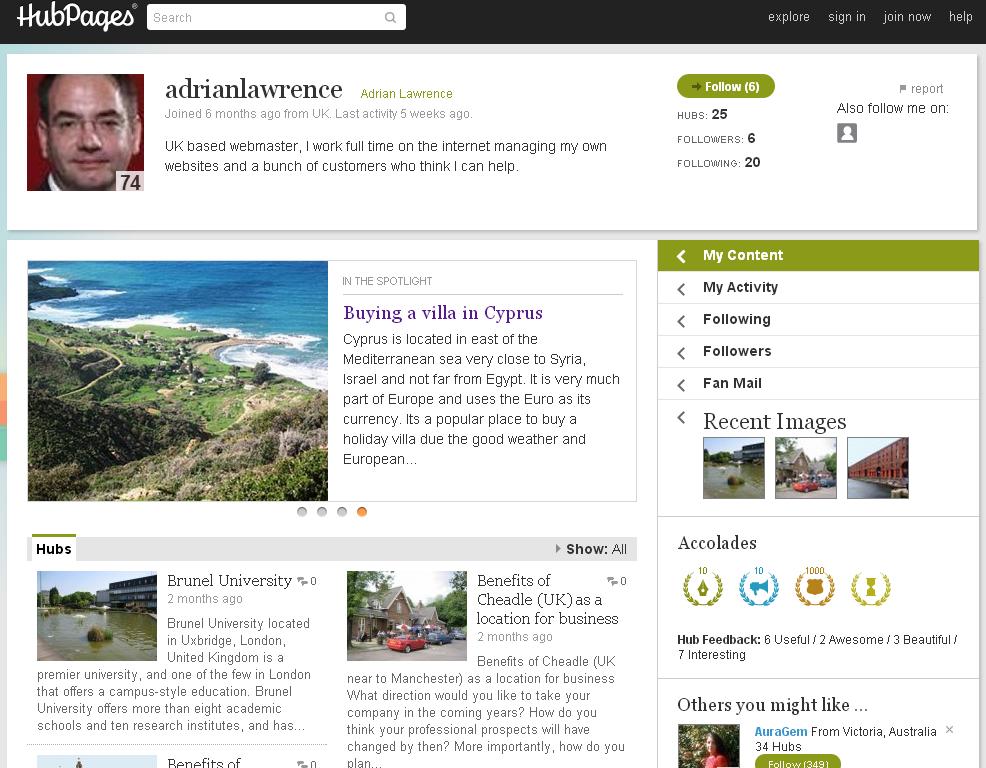 and an example article from Article Alley,  What works really well now is high quality copy, supported by good images, videos and other "sticky" features.  Having social interaction for example on facebook, twitter and Google +1 is of growing importance.
If you need help to put together a content marketing campaign as part of your online marketing strategy, then talk with our Search Marketing team, as you might imagine we have extensive experience of this sort of marketing and how to do it correctly post Google Panda.
If done well you can get great results, but if content is not up to standard it can end up causing a problem, which is what we see with sites impacted by the Google Penguin and Panda updates.
See Article Alley  and hubpages