We get asked this question a lot, historically there was never an issue but Google are now more than ever are looking at the theme of your sites, if closely related sites inter-link at least in a limited way, not site wide of course, that is fine.  If the theme does not match then you are running the risk of a penalty.   Watch the following video from Matt Cutts for more information.
If you don't know Matt, he is the head of the Google Web Spam team, and regularly attends shows such as Pub Con and even comes over to the UK from time to time.
What is clear is that limited inter linking is fine, but excessive is not.  As a policy we now advise customers to always check the theme of any site that they are planning to link from, a site within the  legal industry should have links from other legal sites, not from music or other non related sites, that sends a warning message to Google that you are using some form of potentially artificial linking system.  Google is getting smarter all the time and its this sort of thing they are now picking up on, its a real change since 2012.
Does Linking or Interlinking My Own Sites Cause a Problem on Google?
Google takes an account of various factors for determining the rankings of websites. And website administrators go to great lengths just so that they can be a part of first page rankings. Even the slightest mistake can have its impact on your position and the credibility of the website too. Is linking or interlinking one of those mistakes that you should avoid? Well, earlier search engines never had an issue but today it is more important than ever. They scrutinize the theme of your website and if closely related then you may link or interlink but of course in a limited way otherwise you may be running the risk of a penalty.
What Are Interlinks & Why Are They Important?
Interlink refers to a link that directs the visitor from one page of the domain to another page of the same domain, it is even termed as main site navigation. Having these links in your site is essential because
It enhances the page rank or link flow to the individual pages of your website and this helps them in achieving better rank. For instance, if you want a particular page to rank for search engine optimization services and then there is another page containing aspects closely related to it then you can point the visitors towards similar areas through anchor text. This reflects the authenticity of the page and sends a signal to Google that the page is relevant for the users who are searching for that particular keyword or page.
It leads to better user-experience, as visitors gain further reading options. Let's say you are blogging about a new service or product from social media and another website has written similar post in the past then you can just link your post to do that, or even do the same within your website. This not only offers productive content to the visitors but at the same time promotes the old content.
It helps the Google Bots to crawl easily across the different parts of your website and this helps the search engine to index efficiently. Where lack of internal links would apparently make it difficult for Google to index the deeper segments of the site, and this can even it make it tough for visitors to explore those areas of the site properly.
But, linking tons of website, say more than eight to ten can put you into serious SEO violations. This is because such a huge volume of links reduces the organic nature of the site, as a result of which it appears more suspicious or superficial in compliance to Google's algorithms.
Best Practices For A Successful Link Structure
There are several things that can be carried out to build an effective link & interlink architecture of your website such as
Make Use of Only Relevant Anchor Text (Avoid SEO)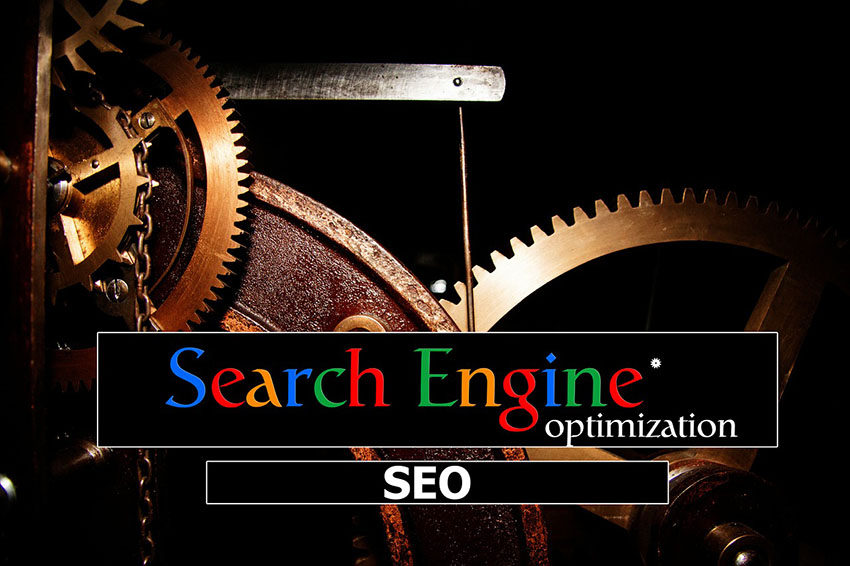 Your aim should be to go for relevant anchor text while linking internally or externally. Because this not only helps the page to gain higher rank but at the same time ensures good user-experience. There are many useful tool out there that have the ability to automatically hyperlink keywords to other pages of the website. This can be customized as per the specific links, URLs, keywords or phrases that you want to target. However, a major downside of these automated tools is that they never appear natural and when used incorrectly it can cause poor user experience and horrible consequences. This is the reason why it is always advised to make use of professional services that can help you achieve desired results and that too with perfection.
Add Popular Post & Related Post To Enhance User Experience
Focus on what drives audience towards your site and transform it into a shining star to enhance page views, user experience and visitor engagement. When a user enjoys reading an article then they might love to read another article that captures similar topics. Remember that Google consider all of these user signals while indexing the website. The best part is that these plug-ins will once again help in improving the link and interlinking architecture effortlessly.
Have Navigational Links At The Footer and Sidebar
Another golden rule, especially when you are dealing with the interlink of your website is to structure them at the sidebar and footer for effective SEO and user experience. What this does is
Helps the visitors in discovering related topics in one go
Provides the engaging content or articles easily
Gives your website an organized look
Avoid Interlinking Way Too Much!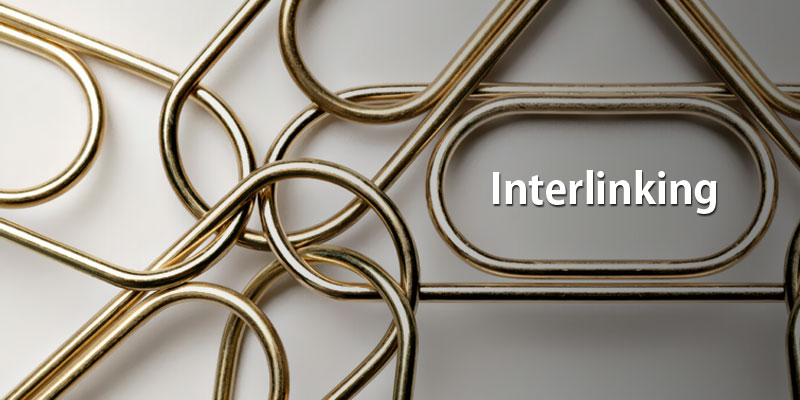 Interlinking is a fine and organic SEO practice, but going way too much is not. There are limits to this and according to the latest updates that have been released in Penguin 4.0 on September 23rd, 2016 too many interlinks means that you are putting your site in the risk of a penalty. Therefore, always verify the theme or any website before linking them so that Google does not warn you for having an artificially linking system.
If you put it the way Matt Cutts, the head of Google's Web Spam explains "Logically one theme relates to another, a car insurance site is relatable to other car insurance sites and not any music sites, similarly a legal website is relatable to other legal website. But, that does mean that you exploit your interlinking architecture with hundreds or thousands of links because this indicates the site does not emphasize on any link and is accumulated with lower quality content or shallow sites which will not be appreciated either by the user or by Google."
The end of the story is keep it simple and straight. Go for only minimal links or interlinks that you can easily relate to your website and then before you know it your site and its pages would be amongst the top rankers of Google.
And when you have any complications, creating, managing or maintaining the link architecture of your website then you can always count on the professional services of Discount and Domains.