A growing number of SEO teams use link analysis tool to improve search result of their webpage. These tools offer a host of features that enable search engine optimization specialists to determine quality and toxic links easily. Here, find out more about link research tools, its unique features and benefits.
About Link Research Tool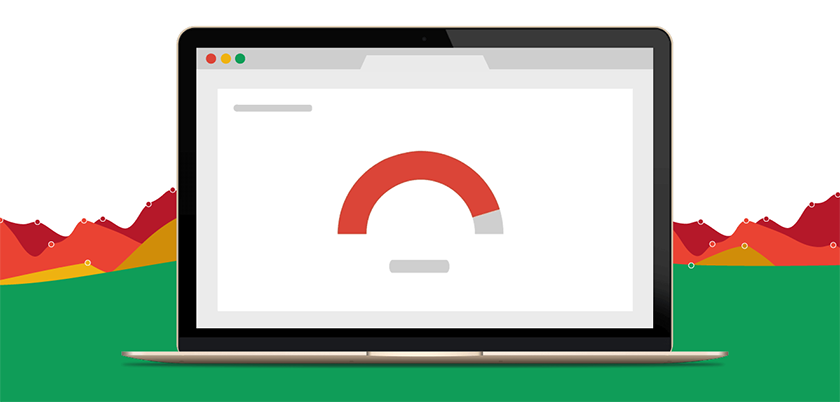 As one of the finest SEO Special Tools, LinkResearchTool offers exciting and unique features, thereby allowing SEO experts to analyze the quality and reliability of their links. For instance, it helps in scoring the quality of links and determines if a link is toxic. Additionally, it also functions as a research tool and helps them in finding new links. Following are some of the features of LinkResearchTool:
24 Link Backends: This feature enables SEO specialists to view complete picture of their backlink profile. LinkResearchTools pulls data via twenty four unique link sources such as Moz, MajesticSEO, Google Analytics, Twitter, Google Search Console and others. As a result, SEO experts don't need to purchase other types of subscriptions for linking data providers.
97 SEO metrics: The tool also provides some of the best and finest SEO metrics. Thus, for every domain and link, SEO experts can view different metrics such as Power (toolbar PageRank replacement), Link Velocity Trends, Buzz (which is a social metrics), Impact (helps in tracking user engagement such as downloads, comments) and others.
Eliminate a Google Penalty: This is an excellent feature for websites that are suffering from Google Penguin penalty. Using the LinkResearchTools, website owners can recover their lost online visibility as well as organic traffic quickly and easily. Thus, LinkResearchTools are very useful in tackling Google Penguin issues as well as guarding against them.
 Creates disavow files for use with Google: The LinkSearchTools offer Link Detox Boost feature that further aids you in ensuring that Google notices the disavow file quickly. All the disavowed files must be first recrawled by Google as simply uploading files won't get rid of them. Hence, instead of waiting for several months for Google to recrawl the links into the disavow files, the LinkSearchTools speed up the recovery procedure. It helps them in recovering from a penalty within a couple of days using the Link Detox Boost feature.
Monitoring Backlinks and Locate Competitors' links: With LinkSearchTools one can also keep a track of their inbound links and the growth of their link. Both Link Alerts as well as the Link Check Tool sends notification through email every time fresh links or even changes to any links are discovered. Apart from this, one can monitor their competitor's backlinks as well as identify more opportunities for fresh links and the tactics for marketing them.
Build Safe and Good Links Quickly: With LinkResearchTools, one can build Penguin safe and high-quality link faster in comparison to other tools. Besides, if SEO experts notice that someone has copied their links, then they can easily use Link Opportunity Audit of Link Detox or the LORT Tool to protect their links. As a result, SEO specialists can create low risk links as well as a premium quality links that have been approved via Link Detox.
Restore Link Profiles of Domains that Have Expired: SEO specialists can easily utilize the Link Juice Recovery Tool for restoring strong link profiles of a domain that has expired quickly and efficiently. In fact, they can bullet proof the inks using Link Detox feature as well as LinkResearchTools. With the help of LinkResearchTools, one can easily avoid several common patterns and footprints of link networks as well as save a great deal of money and time. However, if SEO specialists try engaging in these Search Engine Optimized tactics and use a shortcut, then they may end up in conflicts with Google guidelines and also be penalized by Google Penguin algorithm.
Improving Backlinks : SEO experts can use the LinkResearchTools for analyzing their complete backlink profile by simply crawling the link status and anchor text for every link. They can use 97 SEO metrics for every link and determine which ALT text or anchor texts are not available and further take corrective and necessary actions. This is also the ideal way to determine the way forward and create the best SEO strategy for your website.
Identify Your Competitors' Best Backlinks : With LinkResearchTools, SEO specialists can create high-quality and low risk links, which are excellent for your website and business.  Besides, they can also steal their competitors' link juice by allowing them to link to their website indirectly. Thus, the tool makes it easier for SEO experts and managers to easily identify link related opportunities within their niche. It also allows them to scan the Search Engine Result Pages of Google for numerous keywords. In addition to this, SEO specialists can also determine the ideal spots for fresh links. They can find the best subpage of any domain within no time and build a much needed link over there. SEO experts can use the SSPT tool i.e. the Strongest Sub Pages Tool for improving their link structure.
Identify trends within Your Link Building Speed: As is already known, bulk link building can be extremely dangerous. That's precisely why, SEO experts must keep a track of the growth of link of their website and further compare the same with as many as ten domains being offered by the competitors. This would help them in identifying harmful trends and spikes that may harm their website.
Recover Your Website's Ranking Post Site Migration: At the time of website relaunch, links are often lost in the absence of redirects. However, website owners must understand that redirecting users to erroneous pages isn't the right thing to do and further affects your conversions and rankings. With the help of LinkResearchTools, we can easily recover lots of link juice post a website migration or redesigning.
Here at Discount Domains we use LinkResearchTools together with our more than 20 years of experience to help you discover every problem within your website and then to offer an instant fix for the same. Additionally, we audit our clients' website every month. We've adopted scientific approach towards SEO and deliver fresh backlink data to our clients along with reports.
References
1.The Link research tools web site can be found here