Website speed and getting better results on Google.  Did you know that Google now favours faster sites?  It makes sense as slow to respond pages increase the bounce rate and its said that ever second improvement in speed can lead to a good % increase in visitors or sales.  So clearly getting your site to run faster can be very helpful!
How to check your websites speed? We use a popular tool called webpagetest, its free and what is great about it is it produces a helpful cascade showing what page elements take up what amount of the page load time and also suggestions on how to improve.
See our own site below – with graphs of speed on first page and subsequent page loads.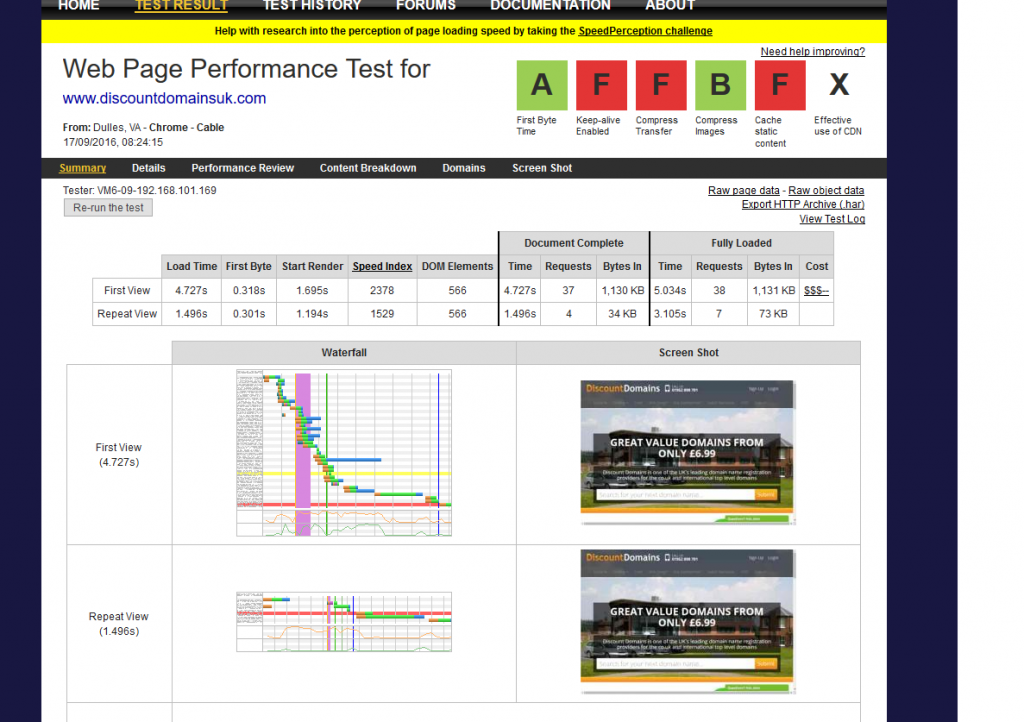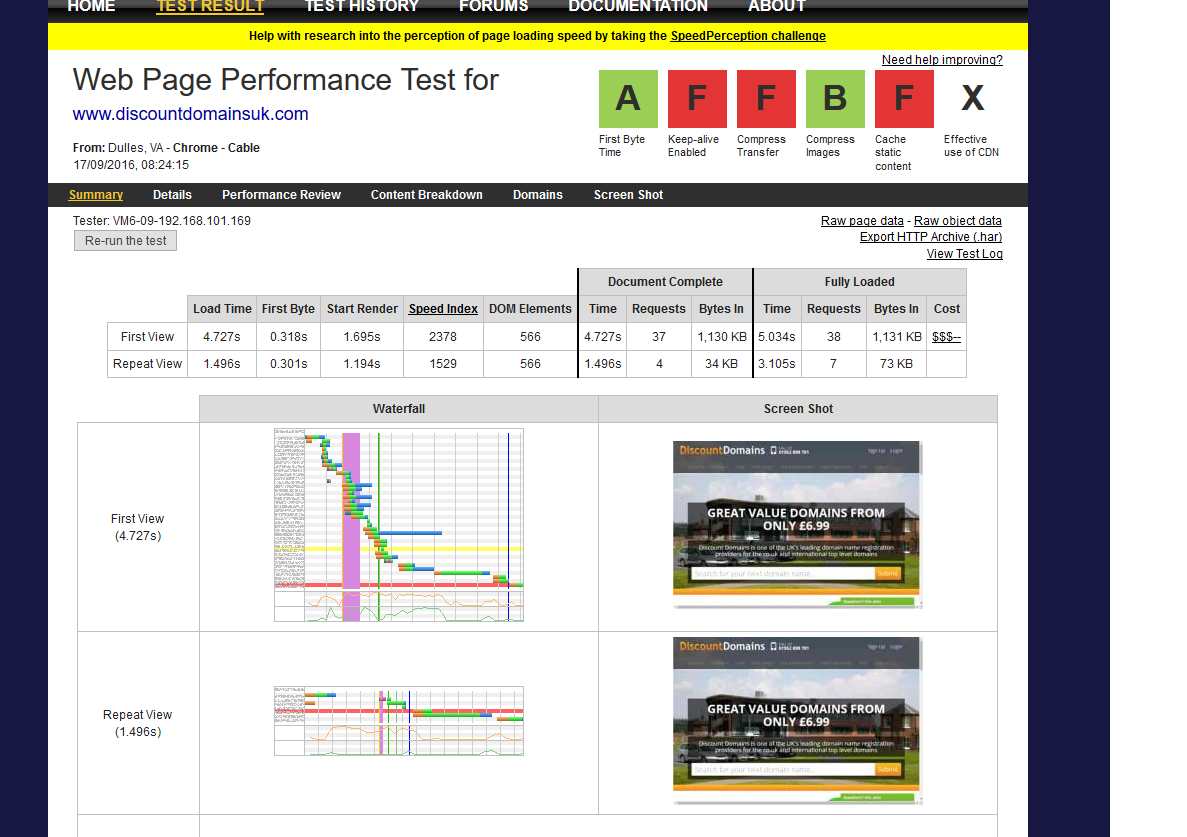 then a list of recommendations of how to resolve or improve on the issues identified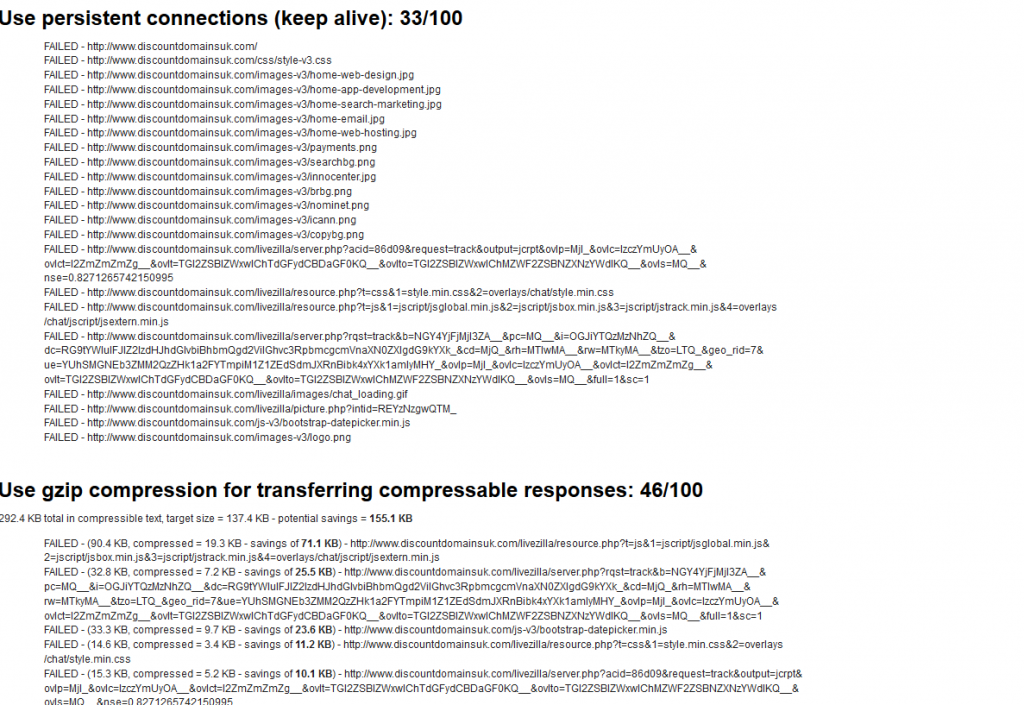 Google's own speed issues Ironically a big contributor to slow speed is often Google's own code, either Google Analytics or Google Adsense if you are part of their advertisting network!  We hope that Google will resolve these issues as it would be shame to have to remove their useful tools or products just to be able to speed your site in order to gain better results on their own Search Engine..
Understanding how to improve. Once you have a list of points that need to be addressed, you can work through them one by one.  A common issue we see on clients sites is images that are very large and hence take a long time to download.  Smaller sized images often appear unchanged to the human eye as our monitors or the type of file do not necessarily improve or reduce the image quality from your visitors point of view.
What sort of things can be done to help   Typically there are modules that can be enable for your account, which help by doing things such a file compression, gzip compression is often recommended for example as a way to speed up file downloads.  Or our web design team can replace inefficient code with a professionally written slicker coding version, which then performs better.
Ask our team for help We have a lot of expertise in this area so its often worth a call to our main number and ask to have a chat with our Search Engine Optimisation team who can give you free advice in this area.
Often changes are easy to make and can lead to useful improvements in SERP (Search engine results placement) and reduce bounce rates.
Google's own advice  Watch the following video from a former Google senior team member

Its interesting and logical that Google does not use absolute speed measures, as the internet and technology available is different across the world, but instead compares sites to each other and adjusts rankings according to relative performance against peers.  We see a lot of this approach in other aspects of their Search algorithm so it does make sense.
Another interesting comment made by Matt Cutts is that they are not treating mobile traffic any differently from web traffic, again which shows a speed benefit helps for both with web and mobile visitors.
A lesser known factor in Google's algorithm is a websites speed, this is for a couple of reasons, users tend to click away if a page takes too long to load and Google now uses this to judge the quality of a site. So faster speed improves rankings or rather stops a penalty for slower speed.
Also faster load time = more income as there is more chances of a page and its content showing, every second of load time can cost 5% of income so its better to maximise speed if you can.  Users leave a page if its not fast to load.
Comparing your sites performance to your competitors is a good start, we use the webpagetest.org website its great and its slideshow breaks your sites time to load down into fractions of a second.
Can you see how you can compare your performance to competitors? increasing speed is not easy but there can be quick wins, for example reducing the amount of unnecessary java script can lead to a spreed improvement and sometimes less advertising or products can lead to more income as everything else loads faster.
"Waterfall" view of your pages load times – care of webpagetest.org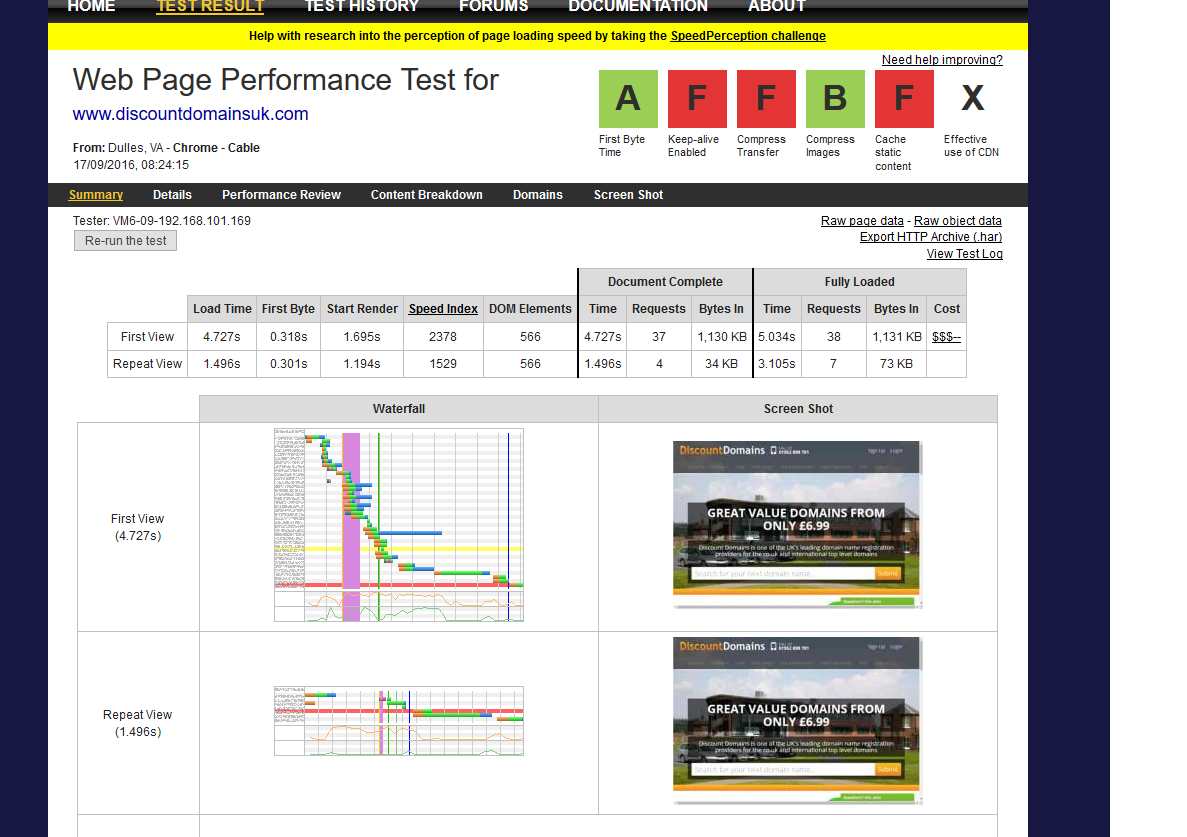 The webpagetest site also provides loads of useful information about which element contributes how many fractions of a second to the total load time, you can use this to determine what needs improvement.  They also have a series of standard suggestions which can to some extent help also.
If you need help to improve your websites speed, to help your Google rankings or to improve income call our main number on 01952 898701 and ask for the Search Marketing Team.
Conclusion Speeding up your site can help you get more traffic and improve the sales and or visitor experience.  If you need help then Discount Domains are on hand, call or contact us today!